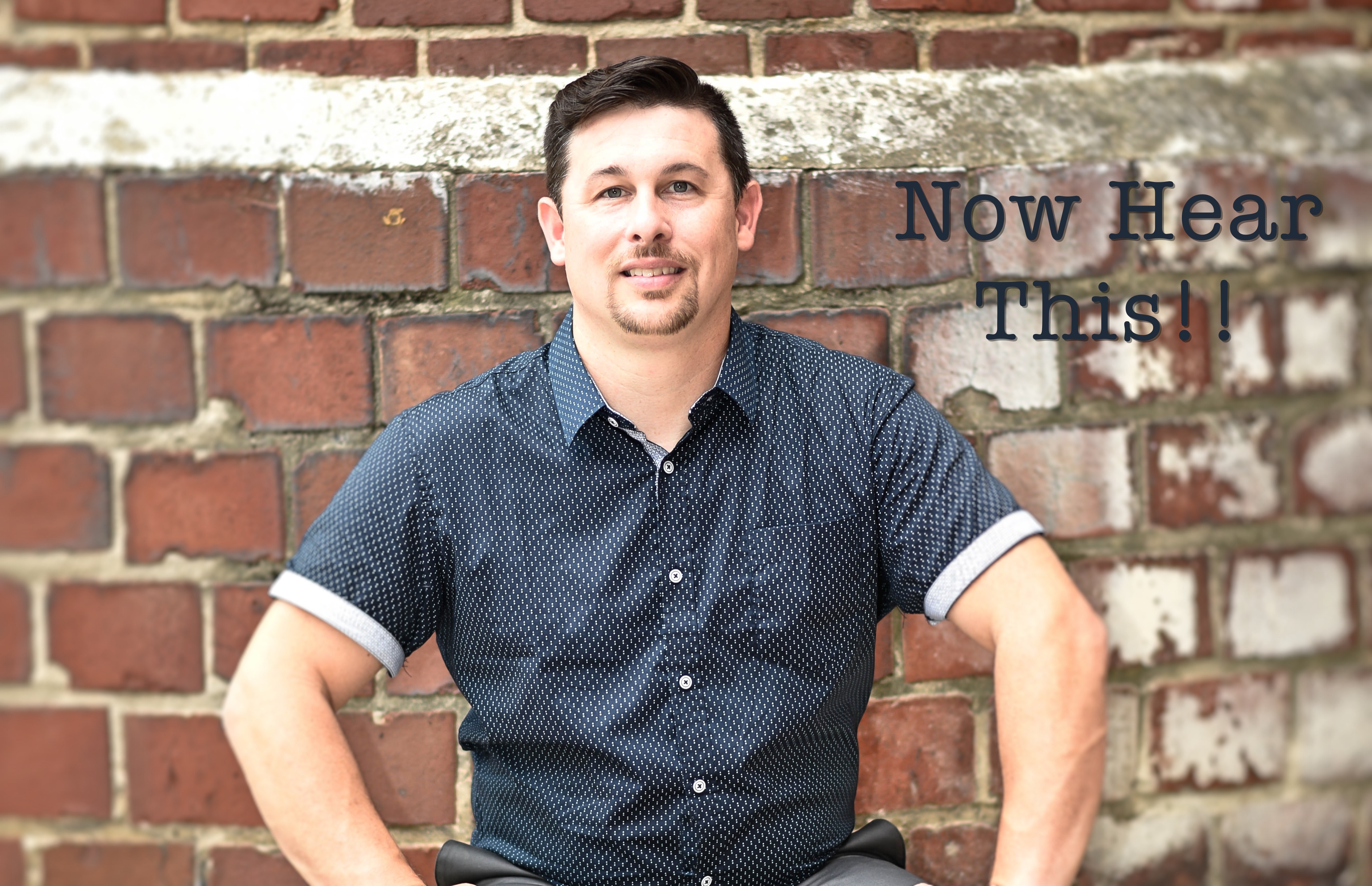 Taking a stand
There are times in our lives when we feel empowered to take a stand. We for whatever reason feel compelled at that moment to stand for what we believe is correct, to do the right thing. Many times in our lives we feel convicted in some way and fail to make the stand that God intended for us to take. We instead of standing for the right, and voicing our opinion on certain matters, choose to stand aside and let what someone else thinks or doesn't care about take control of what God intended to be a victory in our lives. 
Ephesians 6:14-16 says: Stand therefore, having your loins girt about with truth, and having on the breastplate of righteousness; And your feet shod with the preparation of the gospel of peace; Above all, taking the shield faith, wherewith ye shall be able to quench all the fiery darts of the wicked.
By now I'm sure you are wondering why we are talking about taking a stand. I have, as you may expect, been in the position of being compelled to take a stand and the stand I took was so worth what scrutiny I could have fallen under after the fact. Nonetheless I was nervous about what outcome might await after the stand, but I found that by following the leadership of the Holy Spirit the reward was tremendous.
Many do not know that I have the honor of being the co-director of our high school's fall musical in which I handle all things music. I have been serving in this capacity for 3 years now. From selecting the vocalists and coaching them to editing music and also corroborating with the band members and coaching them as well. This year is a first for our drama department that we lovingly call Bradley Drama Central. Our director, Mrs Lindsey Bell, has written the entire production which is called "Cinders & Ella". It is our interpretation of Cinderella. One of the biggest hurdles we had to cross for this production was to select music that would be pertinent and that wouldn't break the bank to perform because of rights and royalties.
We decided to perform "public-domain" music of which there is a plethora to choose from. There are some very popular songs that belong to no one and that do not require any licensing or royalties to perform. Did you know the old Beatles tune "Love, Love Me Do" and Elvis' "That's Alright Mama" are both public domain? We searched through hundreds of songs for countless hours to find songs that fit our production. You might imagine my surprise when Lindsey, a very liberal minded person, suggested one of our possible songs to be "It is Well With My Soul". I of course agreed that it would fit the "mood" of the scene  and eagerly awaited what would happen when the scene was blocked. That is to say when everyone is put into places on stage and their lines are delivered for the first time and the music is performed. Well that day was yesterday, and I am still beside myself with overwhelming joy about that moment.
First we began to put actors in places and then to find the preferred version of the song. Then the kids began to sing this beautiful old song. We sang it through a couple of times and as I looked at the stage I saw students weeping, raising their hands in praise, on their knees, all of this unrehearsed and undirected. Lindsey was weeping. I was long past the weeping state. It was an absolutely beautiful moment that I cannot wait for others to see.
One of the verses we have chosen to perform (there are about 5 total written verses) has a line that says: "That Christ has regarded my helpless estate, And hath shed His own blood for my soul". After letting the lines soak in for a bit Lindsey came to me and said: "What can we replace Christ with?" I began to ponder and I knew the answer in my heart already. I didn't want to strip the meaning from this beautiful song, and I didn't want to take "God" out of this experience, but I knew that I could say just one wrong thing causing her to strike the song from the list and forever forget the beautiful moment we had just had. But I felt compelled... I felt that this was the moment to stand... It was time to stand for Christ. After a moment I turned to Lindsey and said at the risk of my position and the placement of this song " Lindsey, we can't change Christ to anything... There is no replacement for Him. He has done more for any of us than we will ever know and there is no other person who has given their own blood for our souls." I don't know where it came from. I don't know how I realized this wonderful truth so eloquently, so fast, but I believe the Lord was pleased with my answer. She then turned to me and said "You're right! That's all I needed to hear. I agree, It stays." 
What about you?
Have you replaced Christ with something or someone else? 
Who else is worthy of that place? No thing and no one else is worthy of that position.
Have you had a time in your life when you felt compelled to stand for Christ?
Did you have the strength to stand, or did you sit quietly? Were you a lion or a lamb? How far did the blessings outweigh the foreseen consequences?
Remember Jesus said:  
 "Whosoever therefore shall be ashamed of me and of my words in this adulterous and sinful generation; of him also shall the Son of man be ashamed, when he cometh in the glory of his Father with the holy angels." Mark 8:38
I want my Lord to be satisfied with me
I want my life to be what He'd have it be
And when I come to that great eternity
His smile will say He's satisfied with me
In many ways I feel that the stand we take for the cause of Christ is like another form of worship. It is proclaiming His name and standing for Him in the midst of wherever you may be no matter what is going on. I have found in my life that His presence and Spirit are most powerful in places we may never expect. Case in point; I love to visit a popular amusement park in our area called Dollywood which is owned in part by Dolly Parton. Dollywood is one such place that I have never failed to feel His presence. I know this may sound odd, but for those of you who do not know, Dollywood houses the Southern Gospel Music Hall of Fame and Museum and it is the home of one of my favorite Southern Gospel groups: The Kingdom Heirs. I make it a point every time I visit to take in at least one Kingdom Heirs performance. I will have to say that in the midst of this secular amusement park, the theatre where they perform has never failed to show me that God's presence can be anywhere. The setting is definitely one of advantage for those looking to minister to the lost. Many people stumble into the theatre just expecting another show, but they are introduced to Jesus. I can't tell you a time I have left their performance in the park without having tears in my eyes and feeling like I have been to church. 
You see, sometimes a huge blessing awaits us that we will only see if we just forget about our surroundings and acknowledge Him no matter where we are,  who is there, what time it is, or worry about what others may think. "In all thy ways acknowledge him, and he shall direct thy paths." Proverbs 3:6 
He is faithful and where He guides you, He will provide for you. That isn't just monetarily, it is emotionally, socially and physically. He will bless you for your efforts and when you are willing to step out on faith and do what He has told you to do, even when it seems that you may fall under great scrutiny, He will bless you far more than you could ever imagine.
This production is now seeing great success even before it has started because the word of its content is getting around and Christians in our area are beginning to contribute to the program by supporting it in principle and standing behind us. In some cases they are supporting it monetarily. I have told Lindsey that all God wants is for us to be a willing vessel, and He will bless our efforts and He has. 
Are you ready to begin enjoying God's blessing He has waiting for you? All He asks is for you to be a willing vessel and take a stand for Him. That stand that you take could bring great blessing in your life and ministry. 
I Welcome your opinions and comments below.
Sincerely, 
Jeremy Epperson
Meadow Lane