Thank you for your interest in Meadow Lane. We truly appreciate you dropping by to view our press kit. Here you will find all kinds of information, from reviews and testimonials to sound clips and videos. Be sure to scroll to the bottom of this page to enquire about your specific date. We look forward to hearing from you and hope to see you soon!
"

I have known Jeremy and [his wife] Amanda and the family for a very long time ! I pastored for 23 years and I know what fake looks like and I know what entertainers look like.. Meadow Lane is neither !! They come to minister and serve.. you will never see anything but humility and professionalism out of them... I don't hesitate in the least to highly and wholeheartedly recommend them !!! What a blessing !!! "
Meadow Lane Biography
 Meadow Lane is a Southern Gospel Trio consisting of three members of the Epperson family: Jeremy, his daughter Anaïs, and his son Bryson. Jeremy traveled and performed with his family group, the Singing Echoes, for over 20 years, singing every part from bass to tenor, playing multiple instruments, and writing a number of favorite Singing Echoes songs. In February of 2014, Jeremy stepped down from his family group following the leadership of the Holy Spirit which was calling him into a different direction musically and in his ministry. Shortly after leaving the Singing Echoes, he and his son and daughter formed Meadow Lane.
 The trio has toured several states and performed at many prestigious venues such as: The National Quartet Convention (NQC) in Pigeon Forge, TN, The Gospel Music Fanfare in Somerset, KY where in 2017 Jeremy was awarded the "Favorite Male Vocalist Award", Six Flags Over Georgia in Atlanta, GA, Hard Rock Cafe in Atlanta, GA, The Singing Echoes Blue Springs Valley Gospel Singing in Cleveland, TN, WGGS Channel 16 Greenville, SC, and churches of various sizes and denominations in states from the southeast to as far west as Arizona, Nevada and California. 
 Meadow Lane has been blessed to have seen many souls saved through their ministry. "It is the focal point of what we do" says Jeremy. "If there ever comes a time where we are more focused on the charts, our sound, or our status in the industry, I pray that God would close every door and send us home. We are nothing without him, and we have a deep burden to see souls saved and won into the family of God. If that ceases to be our main goal then we should pack it up and go home."  
 A typical service or concert with Meadow Lane is much like what you would expect from the Epperson family. The Holy Spirit is invited to lead each and every step of the way. Their tight family harmony will delight your ears while the Holy Spirit tenderly works its way into your heart. Sometimes what they have planned to sing is completely changed by the leadership of the Holy Spirit.  Jeremy says " We don't always get to sing what we want to. Sometimes we are led to sing something we haven't sung in months or maybe even a song we have never sung at all for that matter. One thing's for sure; when the spirit is leading you better follow or get out of the way because we are nothing without His leadership" 
 Meadow Lane still believes that the only way to Heaven is to be saved by grace through faith, putting your trust in Jesus who was God's own son sent from Heaven, born of a virgin, and whose innocent blood was shed on Calvary's cross as a sacrifice for our sin.  They believe that Jesus arose after three days, over death victorious, and is seated at the right hand of the Father interceding for you and for me. Jeremy says it best when he says, "We're just nobody's telling everybody about somebody who can save anybody".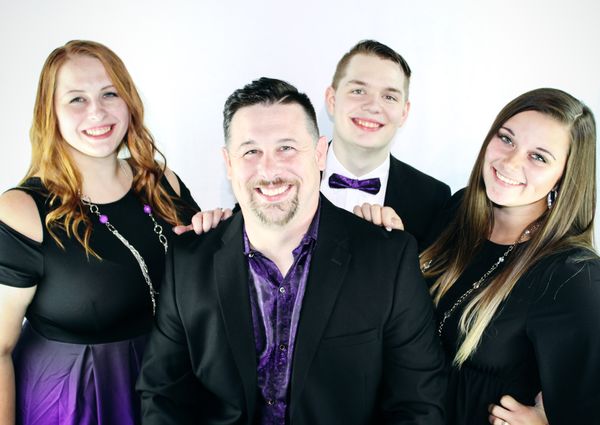 Press Photos