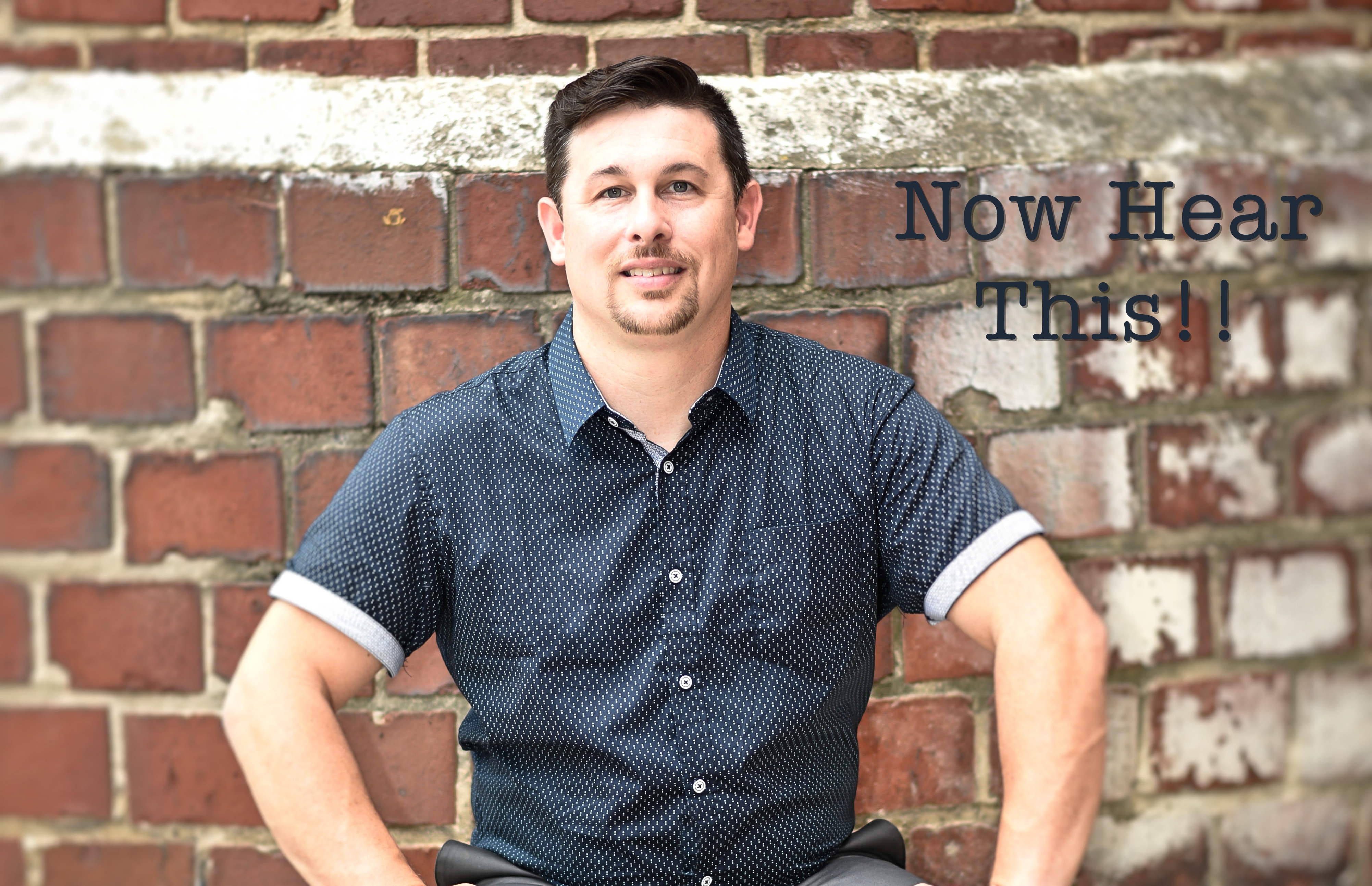 Thankfulness, and What it Means
As we approach the season we lable as Thanksgiving, a time when we pause to be thankful for all of our bountiful blessings, I find myself as usual, pondering what I am thankful for and what I am blessed with. I believe we all find ourselves in that place this time of year, and for good cause. We have been blessed far beyond what we deserve.
This year, like I have for many years, I began making a daily list of what I am thankful for. When I first began this list years ago, I only listed one thing per day, but as the years have progressed, I have found that logging only one-a-day would never come close to telling all of the blessings God has given me. So I decided to up the ante by 1 extra per day per year. This year I am up to listing 5 things I am thankful for each day of November, and I'll have to say that I could still list more. I have truly been abundantly blessed beyond all measure and I know that if you were being honest you would say the same.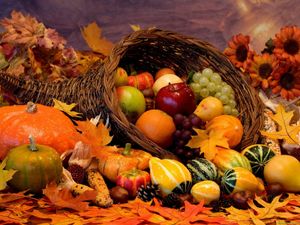 But if we are all so abundantly blessed like we say and believe, how can we as Christians be so down and out? How can we act so defeated and discouraged? Do we truly believe that we are blessed like we say we are and if so are we truly thankful for those blessings? I would contend that we are in fact blessed, but we aren't as thankful as we should be. 
Psalms 107:1 O give thanks unto the Lord, for he is good: for his mercy endureth forever.
When I think of how He came so far from glory
Came and dwelt among the lowly such as I
To suffer shame and such disgrace
On Mt. Calvary took my place
Then I ask myself this question: Who am I?
At the very least we should be thankful for His love towards us as sinners. 
But God commendeth his love toward us, in that, while we were yet sinners, Christ died for us. Romans 5:8 
I have all the reasons in the world to be thankful just because of that verse, because if it were not for the truth in that verse we would have no hope in this world whatsoever. I am forever in debt to He that loved me. He paid a debt that He did not owe, because I owed a debt that I could not pay. That alone is worth being thankful for.
For I know the thoughts  that I think toward you, saith the Lord, thoughts of peace, and not of evil, to give you an expected end. Jeremiah 29:11
The Lord has given me so many other things to be thankful for. I am thankful for the talent God has given me. I thank him for His continuing favor in my ministry and that He would think enough of my feeble efforts to trust me enough to present His message in song. I am not worthy, but I am so glad He empowers me to do His will. He has been faithful when He could have turned His back on me. He has shown me mercy when I should have died in my sin. He has loved me when I was un-lovable. He saved me when no one else could have. I am thankful to be serving a risen Savior today.
Nevertheless let every one of you in particular love his wife even as himself; and the wife see that she reverence her husband Ephesians 5:33
I have a loving wife of 24 years that has stood beside me through thick and thin. When it was thick, it was really thick and when it was thin, it was probably so thin you could see through it. She has always been faithful and I never have to wonder where she stands on things pertaining to our ministry; she is a firm supporter and a true confidant. She pretty much single-handedly raised our two beautiful children in their early years while I was on the road singing for Jesus and she did a fairly fabulous job of it if I may say so my self. I am proud of her and her efforts to teach our kids about Jesus from an early age. She has loved them, scolded them, cheered for them, nursed them when they were sick and did most all of that while I was on the road, but most of all she has prayed for them. That alone is the single most precious and important thing a mother could do for her children. I could not ask for a better help mate. I am thankful for you Amanda and your continuing efforts to help this family become better servants of the Lord.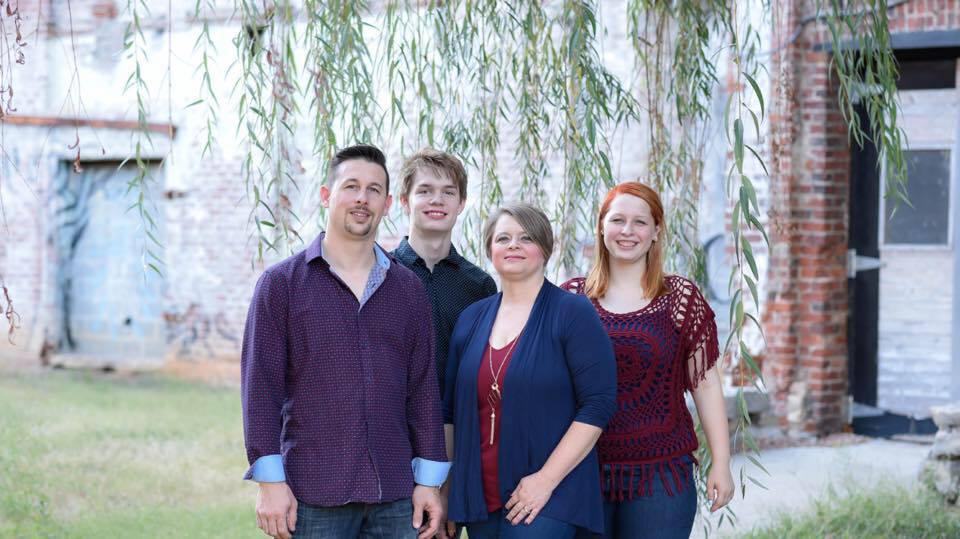 Lo, children are an heritage of the Lord: and the fruit of the womb is his reward. Psalms 127:3
I have the best daughter in the world. Anais, whom I still consistently call Jordan since she was born Jordan Anais Epperson, but she always said it sounded like a boys name, she is the apple of my eye. She loves to sing just as much as I do and her God-given talent is nothing short of amazing to me. She has a love for our music: Southern Gospel Music, and she cares nothing about "the new stuff". As a child she was nurtured and encouraged to sing her little heart out, only to land in the kindergarten class of a teacher that wanted to steal her song. She persevered through elementary and things began to get better in middle school, but it wasn't until high school that she truly felt like she could make any friends because of the first half of her year in kindergarten. What a remarkable young lady you have become Anais. I love you and I am thankful for you. It is an honor to stand on the stage and sing with you.
I am thankful for Bryson, my son whom I love and admire. Many of our fans have no clue that he is an amazingly accomplished actor. For the second year in a row Bryson has landed a lead roll in the fall musical at our high school. His abilities on the stage are absolutely mesmerizing. His instincts are uncanny, and he is hilarious. If you have never seen him on stage in the theatre you have missed a real treat, but more than just his performance in the high school musicals, his stage presence with Meadow Lane has come a long way as well. It thrills my heart to see how he has grown both vocally and spiritually. It is not surprising for me to look downstage at any given moment and to see him raising his hand in praise. Makes me proud to be his dad, and makes me feel as if though I have done something right. I am proud and thankful for you Bryson, and happy about the man you are becoming.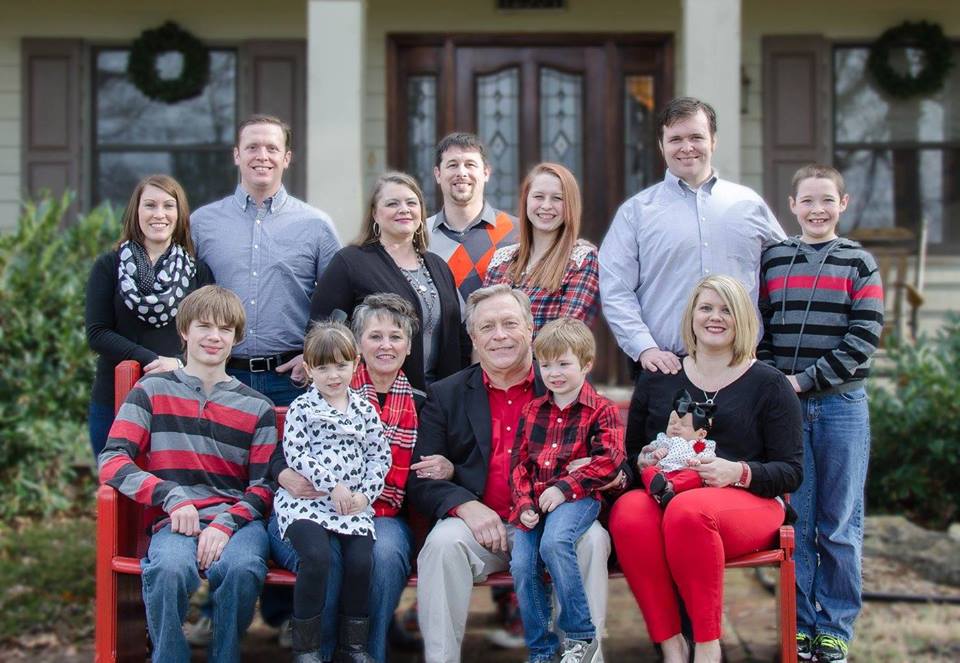 Children, obey your parents in the Lord: for this is right. Ephesians 6:1
I am thankful for loving parents that have prayed for their boys, and their families. They have been the biggest supporters of Meadow Lane and have been there to encourage us from the beginning. From the very first stages of our group trying to find places to sing, to being there to cheer us on for those first few dates, to Dad actually being on stage and singing with us. Mom and Dad have been a huge inspiration to our ministry. These two have spent long nights worrying, crying, and praying for me and my brothers. We would not be the men we are today if it weren't for the prayers and concern of Mom and Dad. Their leadership and guiding hands have instilled a desire to treat everyone we meet with respect and integrity. Their faithfulness to God has been an excellent template to follow as we navigate life and its many twists and turns. I am thankful for my parents who did not spare the rod and spoil the child, because there's no telling what I would have turned out to be otherwise.
I am thankful for two of the best brothers a man could ever ask for. They have both become wonderful men of God. Both have surrendered their call to preach the word of God and do so with such fervor and zeal. They both use their talents to the best of their abilities in efforts to encourage others to follow Him. Adam is pretty much a Jack of all trades. If I ever need to know how to fix a thingamabob using a whatchamadigit he's the man to call. By the way he makes some great road cases too. He too has been a great supporter in our ministry through words of encouragement and through prayer. Matthew helps with anything media oriented. From CD duplication to album art, to helping us determine what songs to single. I am proud of my brothers. Their support and prayers have been felt and have affected us more than you can imagine.
A man that hath friends must shew himself friendly: and there is a friend that sticketh closer than a brother. Proverbs 18:24
I am thankful for you. Our dedicated fan and friend that makes it possible for our group to travel across this great country of ours and proclaim the Gospel. Without you my friend, it would not be possible. Without the DJs that work late hours to play good old fashioned Southern Gospel Music for folks to hear out there in radio land, our song might never reach that one that doesn't even know what he is searching for. But his radio lands on that station, the song catches his ear, and he listens. The seed is then planted and he comes to the saving knowledge of Jesus Christ. Your efforts are of paramount importance. We are ever indebted to you for the countless hours you spend and the tireless nights you spend away from your families. God bless you and your efforts.
So you see friend, there is so much to be thankful for. David said in Psalms 100:4 Enter into his gates with thanksgiving, and into his courts with praise: be thankful unto him, and bless his name. He is worthy of all praise and glory. By His stripes we are healed. We owe everything, even our very existence to Him.
What does it mean to be truly thankful?
I believe to be truly thankful you must live your life daily as if it were your last moment. No, not like the song that talks about skydiving, or Rocky Mountain climbing, but as if each opportunity you have to witness, or spread kindness, or to help someone who is down on their luck, to give that stranded traveler a lift, or to spare some loose bills to give that homeless man his only meal for the day is the last chance you will get to do so. You never know when you will take your last breath. God has you where you are for a purpose. He may be keeping you here just for the purpose of witnessing to that one last person. Being truly thankful is to be so in love with God and in love with the plan He has in your life that you never stop telling about Him and living for Him. Never stop being different in other's eyes, stand out. It is your testimony that people see that causes them to grow their trust and faith in God. Be truly thankful, thankful for His blood, thankful for His promise, thankful for his faithfulness and mercy. You see being thankful isn't just being glad you have enough to eat or being happy that your family is together. It is about truly having a heartfelt and meaningful relationship with Jesus, because without Him, what could we ever be thankful for? 
Sincerely thankful,
Jeremy Epperson
Meadow Lane
I welcome your comments below. What are you thankful for?