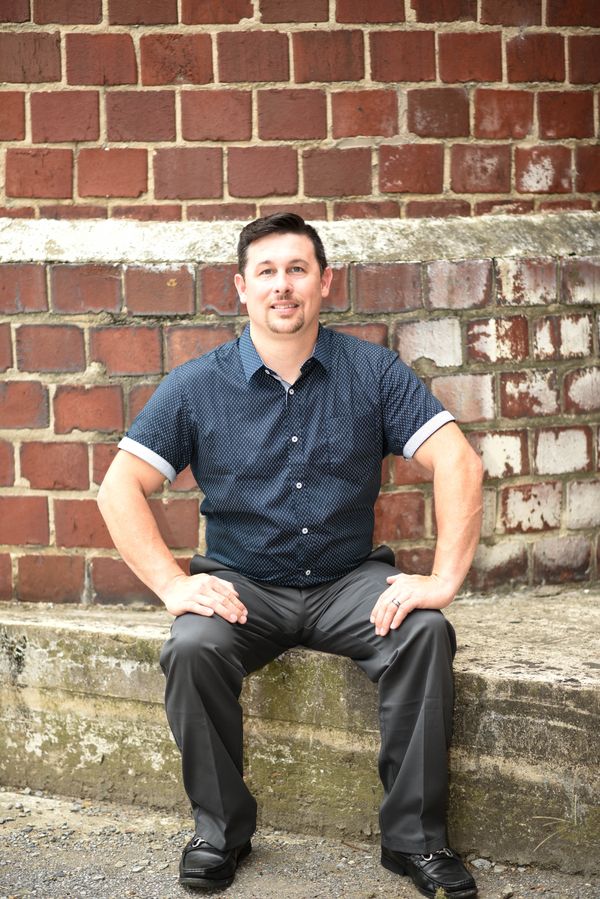 ---
I have often heard people talk about what they will be or would like to be doing when the trumpet sounds and the Lord returns.
Some talk about their past and are grateful that they are not living the same sinful life they used to live and they are glad that when He calls they will be ready. Some, unfortunately, are still living a sinful life and fear His return, but even worse than that is a Christian who is saved and not doing what the Lord wants him to do. How awful would it be to know that you are saved, but not in the will of the Lord when He comes back. What a terrible thought. 
Just how fast will the Lord return? 
1 Corinthians 15:52 says: 
In a moment, in the twinkling of an eye, at the last trump: for the trumpet shall sound, and the dead shall be raised incorruptible, and we shall be changed. 
In a moment, in the twinkling of an eye. That's pretty fast!! The Bible also says that no man knows the day nor the hour. Jesus himself stated in Matthew 24:36 But of that day and hour knoweth no man, no, not the angels of heaven, but my Father only. 
I have no idea when He will return, and if you are listening to someone who says that they know a definitive date and time just point them to Matthew 24:36. Even Jesus himself doesn't know when the Father will call us home. I do know one thing though; I want to be ready. I want to be doing what God has called me to do in the time He has allotted for me to be here on earth. 
Many Christians walk through life almost aimlessly, never fulfilling the plans that God has for them in their life. They are gloriously saved by God's marvelous grace one Sunday morning or one Wednesday night, or maybe they stumbled into the tent revival on a Friday evening. They had a true and genuine experience with the Lord and give their heart and life to Christ and have begun a relationship with Him, but time has made a change. Although they will never forget the feeling of their sins being washed away, they have instead of seeking a closer relationship with the Lord, they have gotten more distant. They don't desire to have a close relationship with God and as a result they also do not wish to truly work to build His kingdom. 
So what has God called you to do?
What talent(s) has he given you? Do you know that God has a plan for you? He has purposed and pre-determined what you are to accomplish for His plan. Jeremiah 29:11 says For I know the thoughts that I think toward you, saith the Lord, thoughts of peace, and not of evil, to give you an expected end. You are important and a critical part of His plan. That is not to say that you are irreplaceable, because God's will shall be done whether you contribute or not, but how dreadful would it be to know that you were given the greatest gift ever to be given, accepted it, and never used it? 
You see, when you were saved, God gave you a gift. That gift was eternal. He will not take it away, but He expects you to use it. So how do you use your salvation? That's easy: 2 Timothy 1:8-9 says: Be not thou therefore ashamed of the testimony of our Lord, nor of me his prisoner: but be thou partaker of the afflictions of the gospel according to the power of God; Who hath saved us, and called us with an holy calling, not according to our works, but according to his own purpose and grace, which was given us in Christ Jesus before the world began. This means that we should be happy to tell others about Jesus and use and develop the talent that God has given us to promote the up-building of His kingdom. He knew what He needed you to do before the foundations of the world were laid. 
Remember: God doesn't always call the qualified, but He always qualifies the called.
If He has called you to do something, the outcome has been pre-determined according to His plan, be it good or bad. It is not for us to decide whether we are good enough to do the task set before us. God will empower you to do exactly what will cause His plan to be fulfilled. Sometimes we may feel that we fail miserably, but if we do what we feel God has called us to do, we should fell a sense of completion of our duties. I will admit there are times I get frustrated and I feel that all I am trying to do in my ministry is falling on deaf ears. I often forget that everything works out to the good for those who love the Lord and are called according to His purpose. There is no reason for me to question whether what I am doing is as affective as it should be because if I listen to His guidance and yield to His still small voice, I will always be doing just what He wants me to do. So that means when someone else tells me that I am not doing what they feel God wants me to do I can just laugh and say "It's funny that God filled you in about what He wants me to do, but He hasn't filled me in about it yet". Let me say that you are entitled to your opinion, but you are not entitled to tell someone about your opinion, especially when it is about what you would rather they be doing. God's plan for us is not always what others, even our family, wants for us. It is often not what we want for ourselves. Be sure you are doing His wishes and not those of your own or the wishes of what someone else finds favor with you for. 
When all is said and done, I want to be found in the center of His will. I want to work for His purpose and not my own. Will you work for Jesus? Will you use the talent(s) He has given you to build His kingdom and not your own? He has called you for a purpose. He expects you to do a mighty work for His kingdom and it is up to Him, and only Him to determine what that occupation or task is and the level of affect your contribution will have. Do not worry about what others may think or say because they do not determine the outcome nor the benefit of the outcome. Bottom line is that you just need to follow the leadership of the Holy Spirit in all endeavors. My greatest efforts may be very minimal, but I want to do all I can for my Lord. I hope you will do the same.
Sincerely,
Jeremy Epperson
Meadow Lane
I would welcome your thoughts. Please leave a comment below.