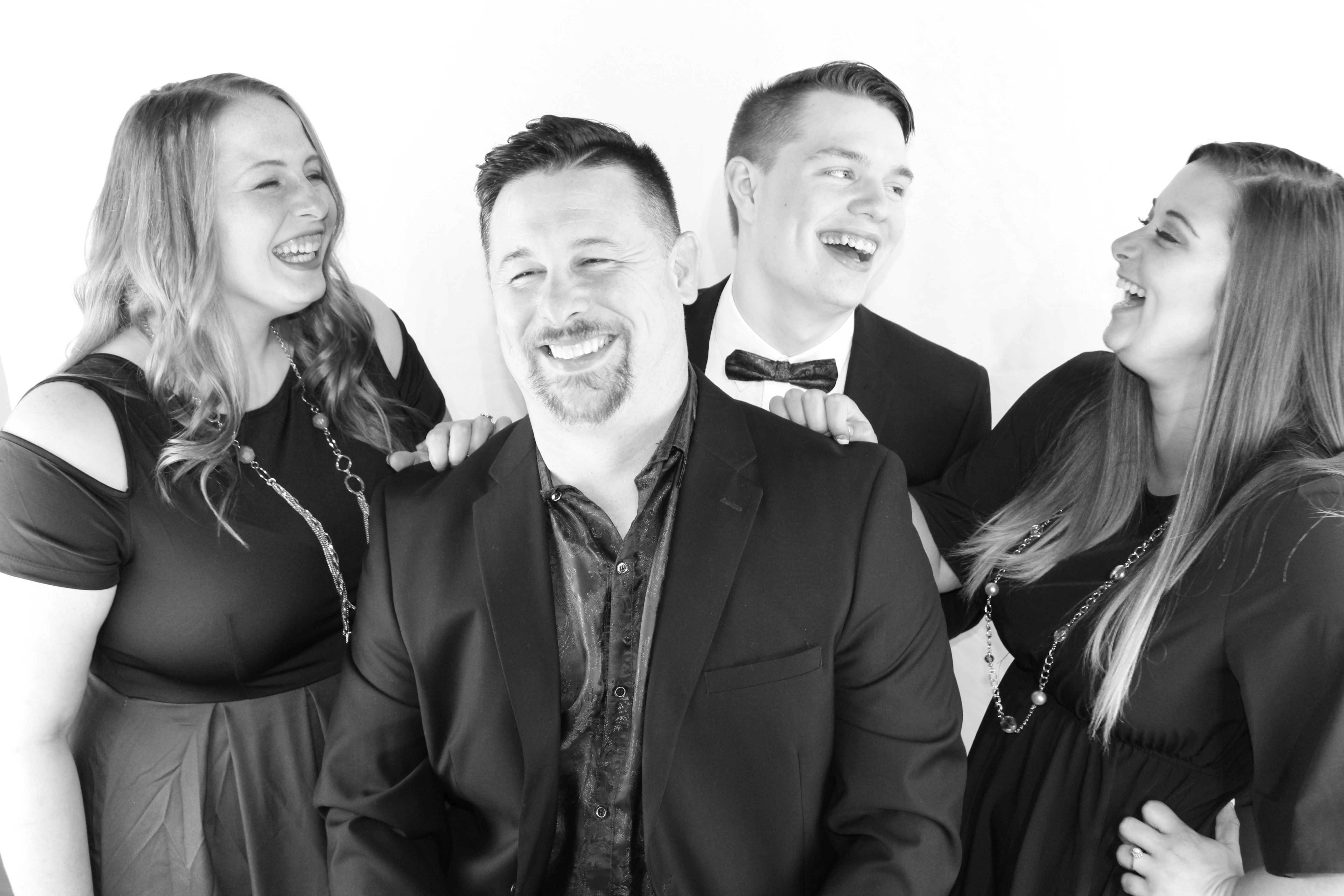 "Brethren, I count not myself to have apprehended: but this one thing I do, forgetting those things which are behind, and reaching forth unto those things which are before, 
I press toward the mark for the prize of the high calling of God in Christ Jesus." 
Phillipians 3:13-14 
Moving forward… Pressing on… Sometimes it's not that easy. Often it can seem nearly impossible. Whether it's a pandemic, the loss of a loved one, a family/relationship issue, or any other point in life that we consider life changing or altering, many times as they say "The struggle is real".  So how do we pick up the pieces like Paul would have? 
I believe the fact that God is truly able to forgive and forget may be one of the greatest joys of our salvation. You see, when we confess our sins He is faithful and just to forgive them. He casts our sins as far as the east is from the west never to be remembered again. Cast into the sea of forgetfulness. Even the demons of Hell can not find them. They are gone forever once cast in the sea. What a glorious thought. 
However; we as carnal humans are not able to do that. Our self-defense mechanism kicks in after we have been hurt and our sub-conscious mind constantly reminds us of the hurt we endured as an discouragement from entering that situation again that caused the pain previously. This self-defense mechanism that naturally takes affect through no effort on our part can often create an enormous obstacle when we need to move ahead and enter back into normal life. 
So what do we do to move forward from hurt, pain, anguish, devastation and regret? How do we do life again after? I have been in many situations where people have had the necessity to move forward and in many cases want and desire to do so, but the unfortunate reality is that they just do not feel comfortable. We don't know when it's okay to talk to each other again because we have been at odds with one another and we don't want to make the situation worse. Or we don't want to say the wrong thing too soon to someone who has lost a loved one or has been through some other difficult family issue. We truly want to move forward, we are just not confident in our own abilities to re-establish our relationships under the direction of a new parameter. It's truly hard for us to feel secure in our efforts to just pick up and move the relationship forward. 
I know everyone has to move forward in their own time. We have to heal and forgive and forget in our own way. Some say that time is the ultimate healer. I agree with that statement in a way because that self-defense mechanism gets more and more relaxed as time passes, but I find that the sooner the better option works best for me. You see, whenever I have endured a loss, a battle or a struggle, I find that early lines of communication are my best friend. I hate to be at odds with someone. I'm not strong enough to cope with the death of a loved one alone. It's a lonely place without our brothers and sisters in Christ. For this reason I choose to open the lines of communication as early as possible because it is a huge part of the healing process for me. 
Maybe you are different. Maybe you need time and space. Maybe you just need some time to reflect. All those are useful tools in the healing process provided that they are only used as a temporary items from your belt. The tool belt must also have tools of restoration that we are willing to use soon after. Tools like love, understanding and compassion. Without these tools we cannot reconcile the pain and agony that we have been through as well as others who have been along for the journey have endured. 
Moving ahead is not easy, but we must do so. We must be made whole again. Most often when you have been through a trial, coming out on the other side something is missing. You lost something on the way through. Sometimes what you lost wasn't necessary. Sometimes it was. The healing process must begin and your life must start to see a semblance of normalcy. That normalcy may be familiar and comforting, but it may also be new and awkward. It will hurt and seem unfair or uncontrollable. But sometimes the new normal is not awkward, but refreshing and you feel a sense of release, like moving into a brand new home with more convenience and security.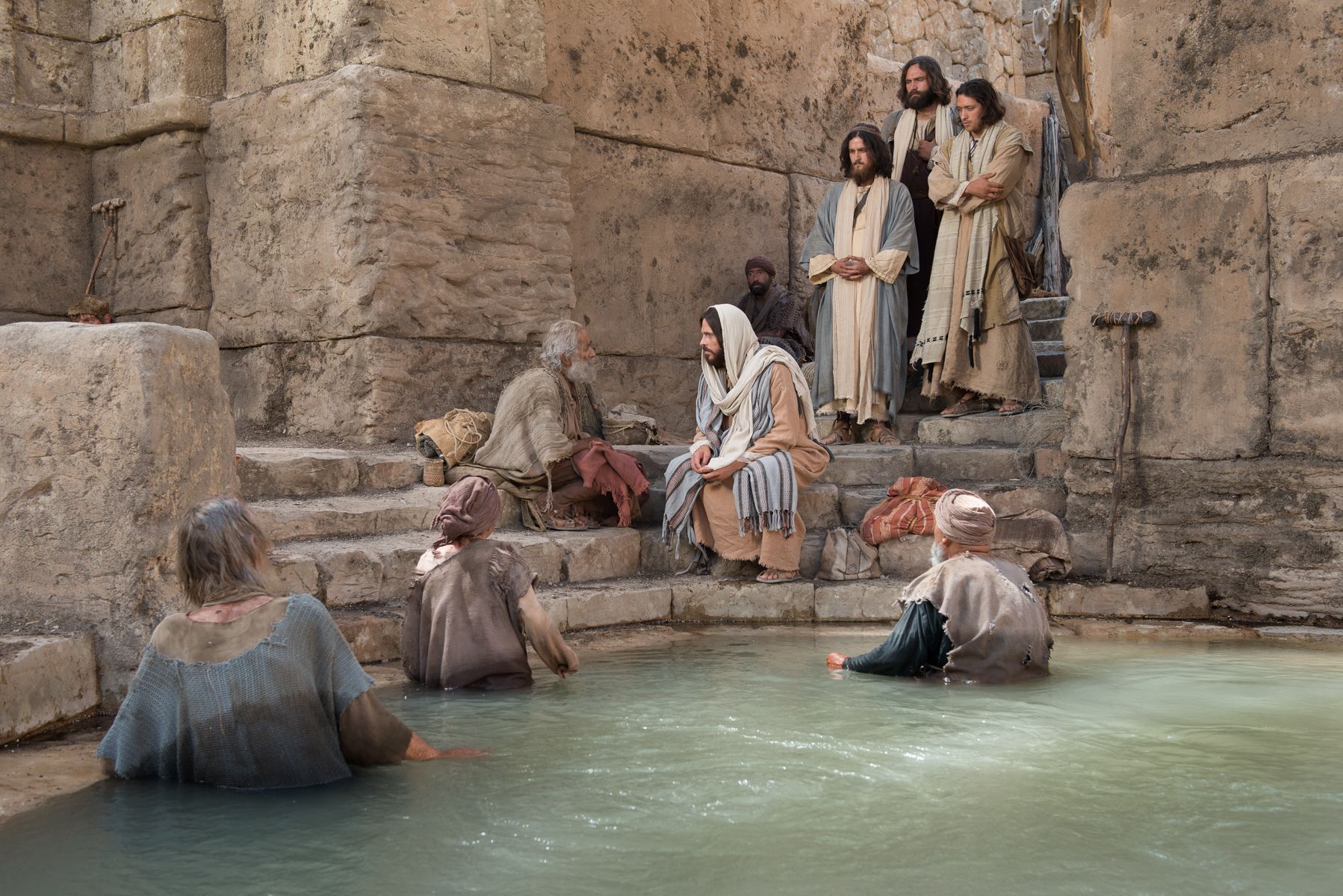 In John 5:1-15 the man at the pool of Bethesda had an infirmity for 38 years. He had struggled for years to live as a normal man, but he was crippled and every day was a struggle. The Bible says that he was in such a state physically that he was unable to get into the pool when the angel troubled the water. His body was in such a state that he would not make it into the water in time. Someone else always reached the pool before him. Thankfully, Jesus saw his condition and asked
"Wilt thou be made whole?". The man answered to Jesus that he had no man to help him into the water. Jesus told him to take up his bed and walk. You see when you trust the Lord, he can make everything perfect instantly. Everything that has happened in your past doesn't matter anymore. 
You see the man at the pool of Bethesda was struggling physically, you may be struggling emotionally, but Jesus can heal you no matter what your issue is. All we have to do is trust and believe. You see we cannot heal from the past until we make the decision to do so. Expecting someone else to apologize or extend the olive branch is a gamble. That may never happen, but we can choose to heal. We can choose to move forward - away from the hurt, away from the anguish. We are the ones that stand in the way of the path forward. 
The man blamed others for the fact that he couldn't reach what would be a life changer for him. He made excuses as to why he could not be healed. Don't let yourself be what stands in your way of a path forward into recovery and restoration. We often blame others for our hurt. In many cases our hurt is a direct result of the actions of those same people, but those people may or may not choose to reconcile with you. It is not our place to wait for someone to come to us and apologize or ask for our forgiveness. Our place is to offer forgiveness in our hearts even when no one asks for it. We also cannot base our willingness to forgive them on the consequences they have received for their wrong doing. Remember, sometimes they may still feel that they have done nothing to hurt you. We will not experience peace and reconciliation until we trust God to handle the dirty details. 
It is an amazing feeling to experience true forgiveness like what God has done for us. Our salvation is the greatest example of this, but we too can experience one of the biggest blessings we could ever see in life by forgiving someone who never deserved it. I do not and never will deserve the forgiveness that God has graciously given me. I know that He didn't have to forgive me, but He did and that brings Him great joy. I too want to experience that joy of forgiveness. I want to know what it feels like to forgive someone who should have no hope of forgiveness, but instead they receive that forgiveness without them even realizing that they need to ask for it. That, in my opinion is a picture of truly moving forward. Press on toward that high calling. 
 
I welcome your comments below. Maybe you have an encouraging word for someone who is dealing with the moving forward issue. Please share your own stories of victory after hurt in 5e comments section.